MBS100 General Information​
Physical Interfaces​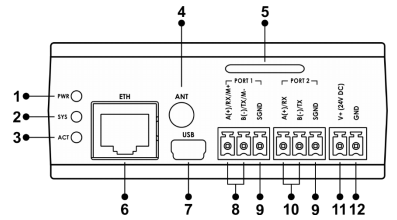 General Device Specifications​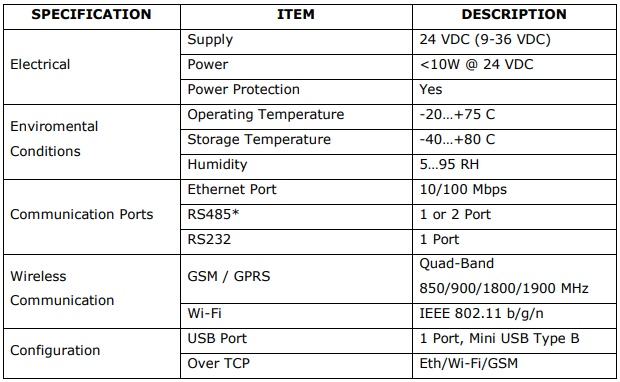 Note: Models with 2 RS485 ports do not have RS232 ports.
Istallation Information​
Rail Installation​
DIN Rail Mountage​
First, the upper part of the device is mounted on the DIN rail. Then, with the help of the springs behind the device, when a lightly force is applied to the lower part, the device locates into the DIN rail easily and the montage is completed.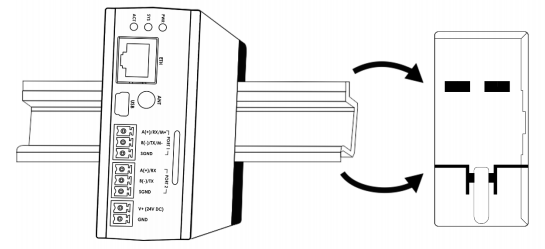 DIN Rail Demountage​
To demount the device, firstly it is pulled from the bottom using flexibility of the spring, the device is removed from the DIN Rail and the demounting is completed.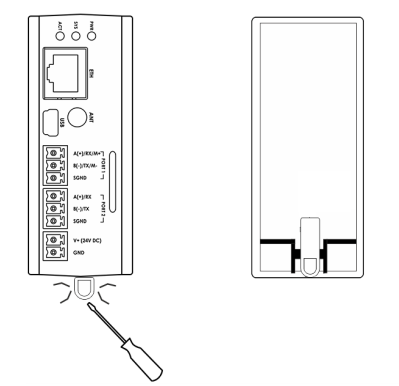 Connection Diagrams​
Supply Connection​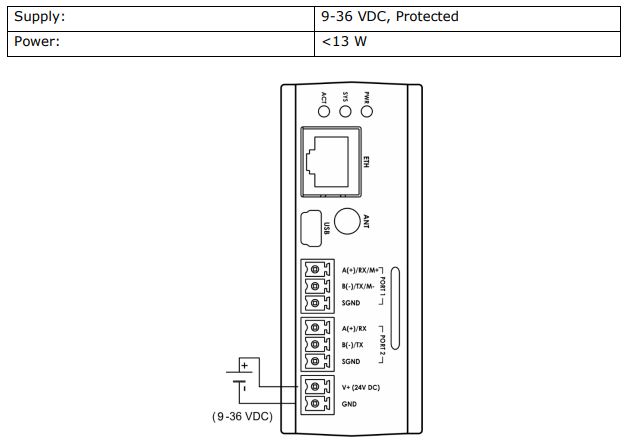 RS485 Serial Port​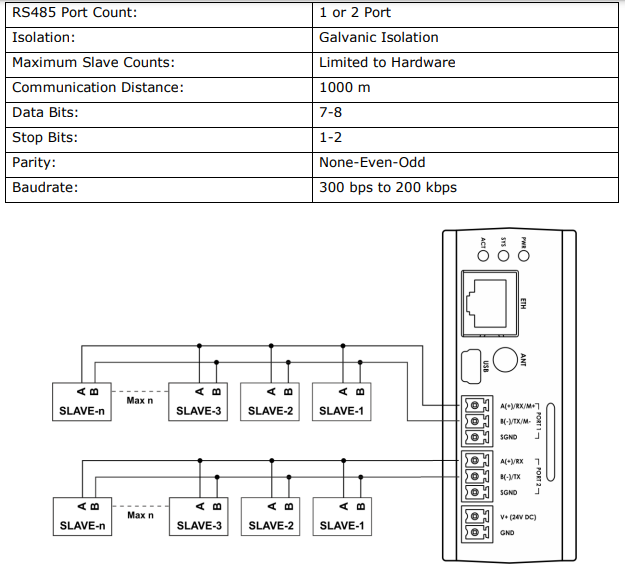 RS232 Serial Port​